Year End Giving

Thank you for supporting us year round. Your generosity means so much, thatís why you continue to support our ministry in such a special way, when you give you are standing with us, fighting for the causes that are dear to your heart. Thats why we are reaching out to you.
Will you prayerfully consider a generous gift to help meet our year end goal of $100,000? When you give you are saying YES to salvation to the unsaved, YES to fighting hunger, YES to childrens education, YES to helping sustainable communities, YEs to HOPE. Thank you for saying YES. DONATE NOW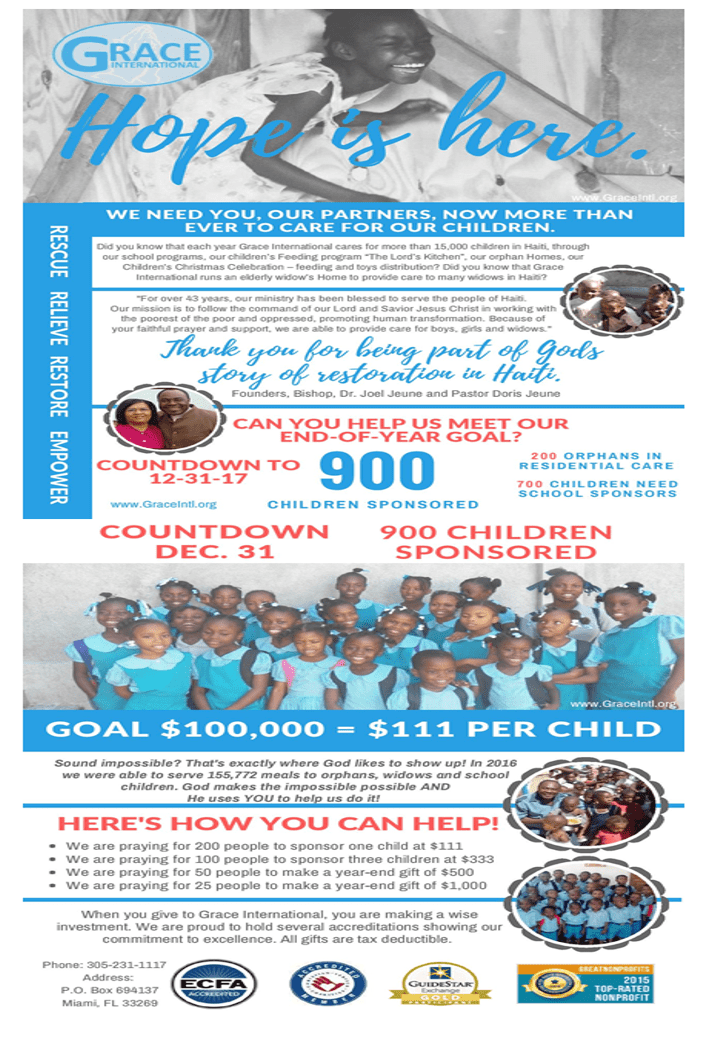 ---
GIVING HAS NEVER BEEN EASIER ............................................
Visitor Comments (0)
Be the first to post a comment!