Grace for Today Winter/ Spring Newsletter
SPECIAL THANKS TO KIDS AROUND THE WORLD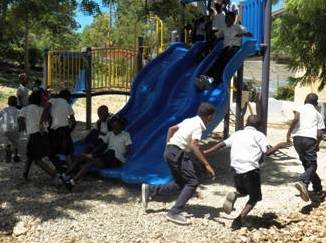 We take this opportunity to thank Kids Around the World for installing, KIDS Around the World Playground at Pernier Haiti, in September 2016. This is truly a blessing to the children; they are really enjoying their playtime. Psalm 41:1 (NKJV) blessed is he who considers the poor; The Lord will deliver him in time of trouble.
Please click below to see the rest of all the exciting news update in our current newsletter.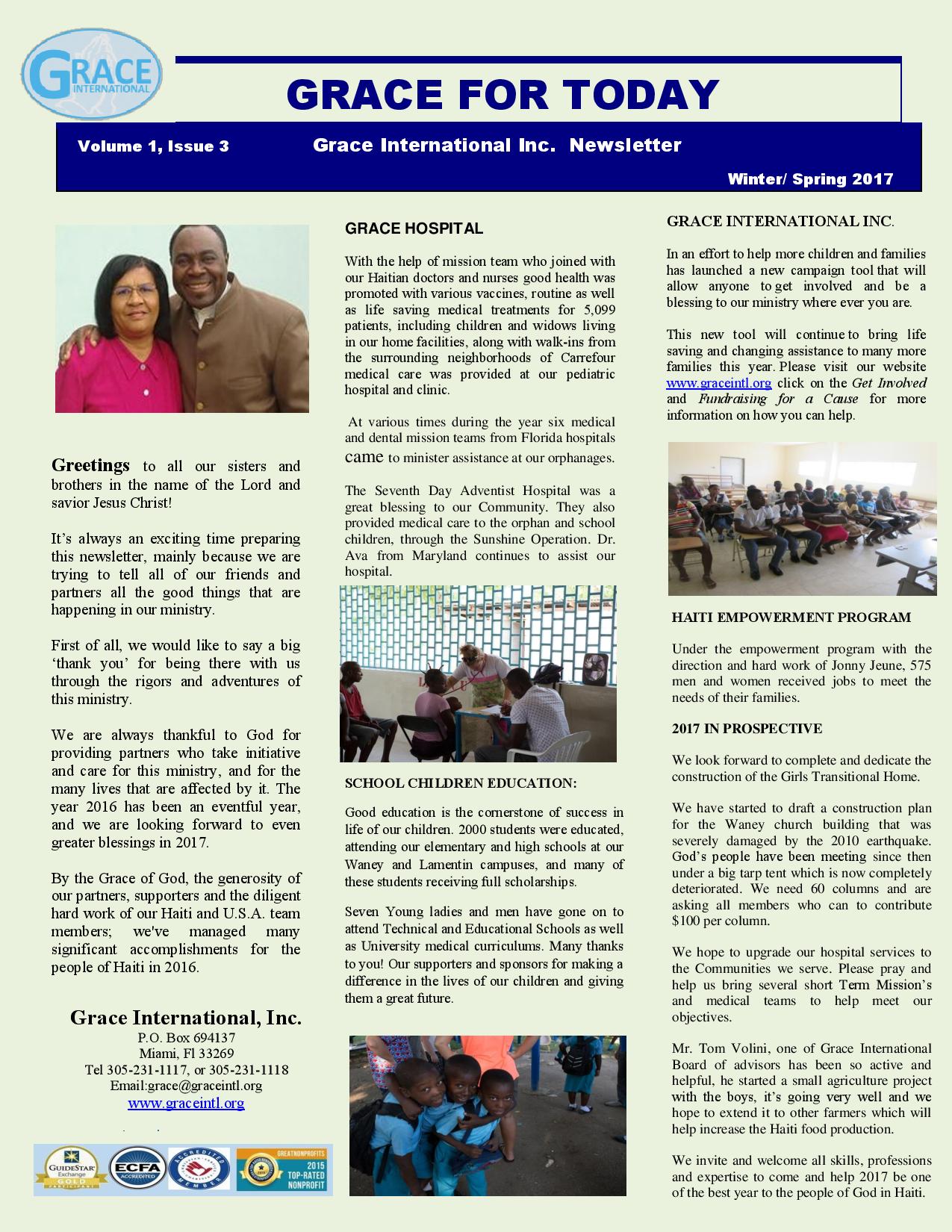 Click here to see past Issues of Grace for Today Newsletter
Visitor Comments (0)
Be the first to post a comment!